Opening Friday October 11, 2019
Ruth Armitage:
Seasons of Home
Coos Art Museum presents: Seasons of Home. The loss of the family farm is the focus of recent abstract works by Ruth Armitage. She uses color, shape and calligraphic marks to express her connection to the land. "Often my memories relate to the work or growth that each season brought to the family farm. Harvest, tilling, planting and fertilizing are inextricably layered with more personal family joys and dramas."
Join me for the opening of this special exhibit, Friday, October 11 from 5-8 pm. This solo show includes 22 recent paintings. I'll be happy to give you a personal tour of the exhibit, share some nibbles and answer any questions!
Museum Hours
Tuesday – Friday, 10 – 4, Saturday 1 – 4
Closed Sunday, Monday & Holidays
In the Mabel Hansen Gallery
Coos Art Museum
235 Anderson, Coos Bay, Oregon 97420
www.coosart.org
541-267-3901
October 11 – December 7, 2019
Museum Admission: Adults $5
Students & Seniors $2
Members of CAM free
Group tours available upon request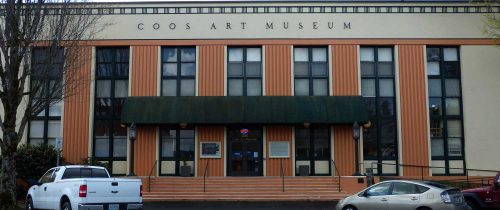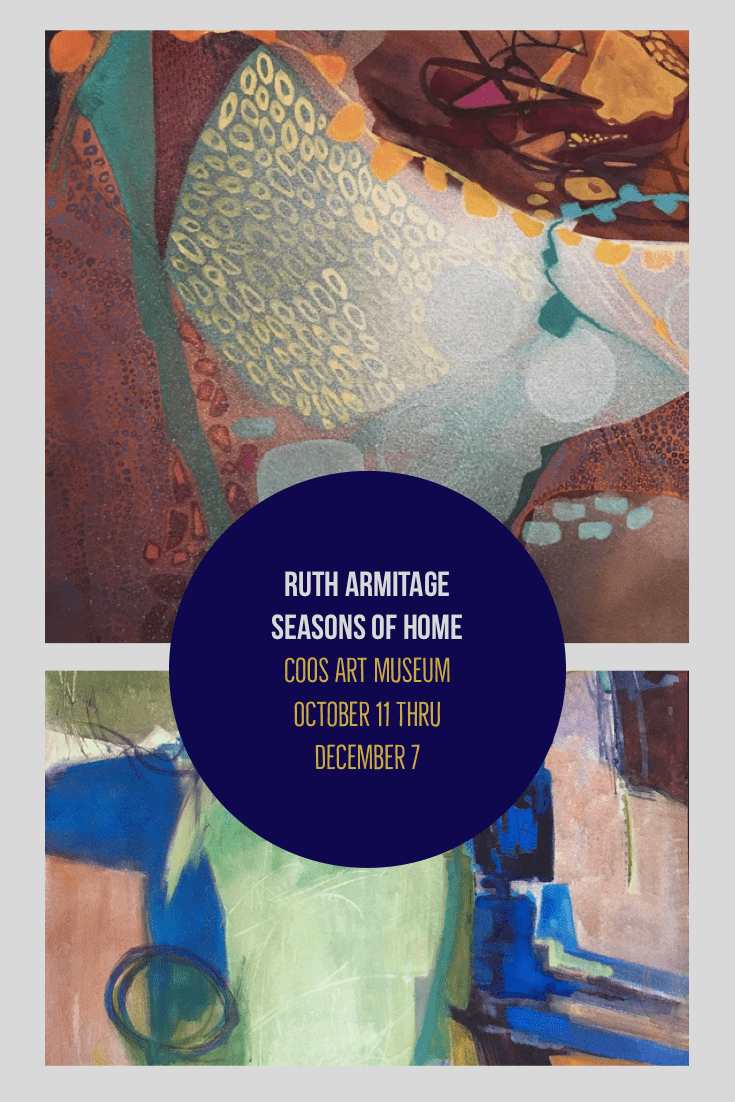 Betty LaDuke Retrospective: Celebrating Cultural Diversity
In her over 65 year artistic career, Ashland artist Betty LaDuke has created a body of work rich in personal engagement with the diversity of world culture.
David Carmack Lewis: Narratives & Metaphors - Atrium Gallery
In a series of paintings produced between 2007 and 2019 Portland artist David Carmack Lewis explores the nature of the world surrounding him and his life. 
Dining & Activities to Enhance your Visit
Little Italy: Italian dining – homestyle! 160 S. 2nd St., Coos Bay, Oregon
7 Devils Brewing Co.: Fun & casual atmosphere, microbrews, and good food! 247 S 2nd St., Coos Bay, Oregon
Shore Acres State Park: If you are new to the Southern Oregon Coast, this is a spectacular stop. Natural beauty, with the addition of beautiful gardens. A place for all seasons.