Art supplies are magic. They can make even the most unimaginative artist want to pull up the nearest easel and start creating. Like the smell of a new box of crayons at the beginning of the school year, new art supplies really stir my soul. If I'm in an artistic slump, visiting an art store or a trade show gets my creative juices flowing.
At our convention for the Watercolor Society of Oregon we had a fabulous trade show this month. I was able to learn from representatives for Winsor & Newton, Daniel Smith, DaVinci, Strathmore and many more. I tried new colors, learned about old ones, and sampled brushes and papers to my heart's content.
I even brought home some new things to try!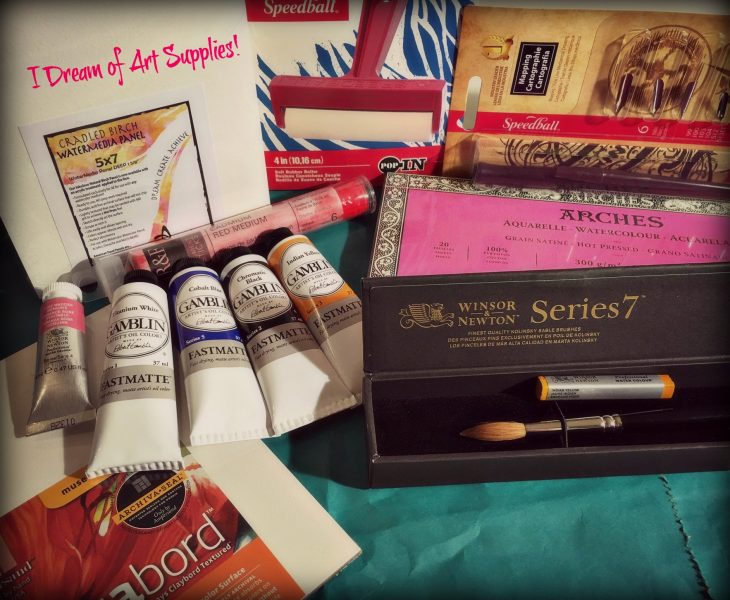 There was only a slight danger that I would fall in love with something totally new, and switch the course of my artwork forever. After all, the supplies only get you started on your art journey. What keeps you coming back for more is the content or essence, the meaning in the art.
Art Supplies Aren't the Only Answer
Read more about this subject: Don't Dilute Your Aesthetic Urge. I enjoy demonstrating my techniques in watercolor, acrylic, oil and mixed media. But, what really gets me excited in teaching is to see students take risks of expression. These brave souls challenge themselves to make a statement that is truly personal. They often find a way to express themselves that is unique and new. That is the ultimate goal of working with new materials.
I'll be sharing my process for painting with Oil & Cold Wax medium this Saturday at Art Extravaganza!  Read all about it in this earlier post. The event is another opportunity to learn about materials, experiment, and network with other artists.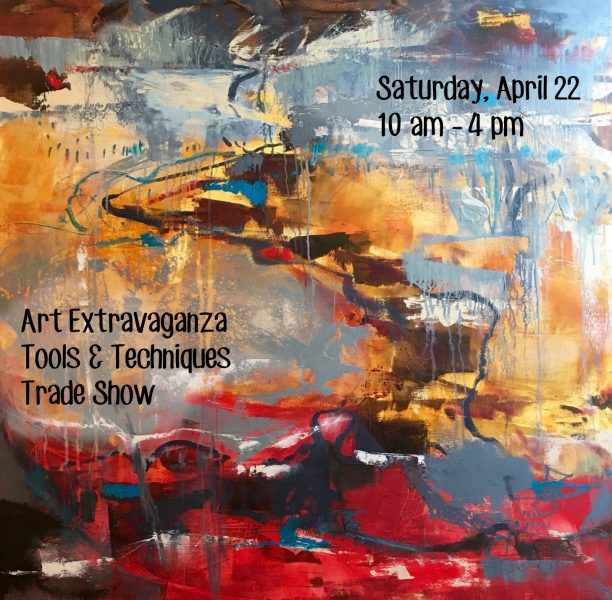 Six Reasons to Stop By:
Product Demonstrations
Lectures
Workshops
Door Prizes
Pop-Up Store by Merri Artist
Panel Discussion by CERF
I hope you'll find yourself dreaming of new creations and Art Supplies after this fun event. Bring a friend and Join me!
Can't make it, but want to learn more?
Think about joining one of my upcoming classes: Click here for a full listing. Here's another fun post from the archives about taking art classes. Or Sign up for my email list to read about other opportunities.