Hello!
I'm Ruth - Artist, Teacher, Juror
I'm glad you're here. I offer original artwork, online classes, and (when possible) in-person workshops. I think you'll like what you see. Take a look around my corner of the web, keep in touch, and let me know how I can make your life more beautiful.
– Artist Ruth
About Me
Blog
Domaine du Haut Baran, Lot Valley, France October 2021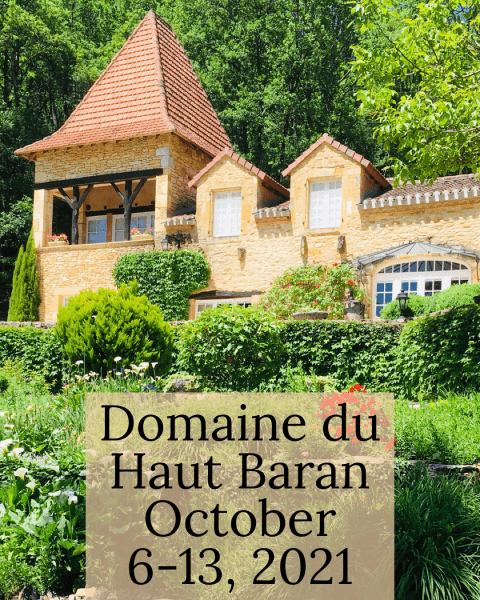 If you're like me, when you plan a trip to a foreign country you would like to avoid following the masses of folks who get all their information from a guide book. You'd like to sample a taste of what residents of the area do for fun, get to know a bit of history, and dine in out-of-the-way bistros without having to struggle over a menu.

But language can be a barrier. And how were you to know that yesterday was a special music festival (antique fair, farmer's market, etc.) in that little village? If only you'd had a bit of inside knowledge! And what is the best time to visit that can't-miss-it attraction? Where might you stop to eat? What are the best plein-air painting locations? Click below to find out why this trip will have you pinching yourself!

"

The trip with the art group to southern France was wonderful! It was a highlight in my life!




I am so happy I got to go! I never thought I'd get to go to Europe, and it was a fantastic way to do it!




Thank you for making that workshop available!"

-Cindy, participant 2019

"I loved our trip in so many ways and really, really thank you for wondrous instruction and for setting such a tone of joy and ease."
– Leslie, participant 2019
"Ruth has so much to offer in many different aspects of creating artwork. She is approachable and respectful. She ranks well among the other excellent classes I have taken.
Ruth is decisive and thoughtful with her answers. Her ability to be personal and honest yet gentle are commendable. The class was worth my time and money and I have come away with many ideas, both theoretical and practical to work with."
Being impulsive is often seen as a character flaw, but I see it as a good thing. More errors arise from inhibited indecision than from impulsive behavior." -Morris L. Ernst I just returned from an impulsive week-long trip to New Mexico with my...
read more