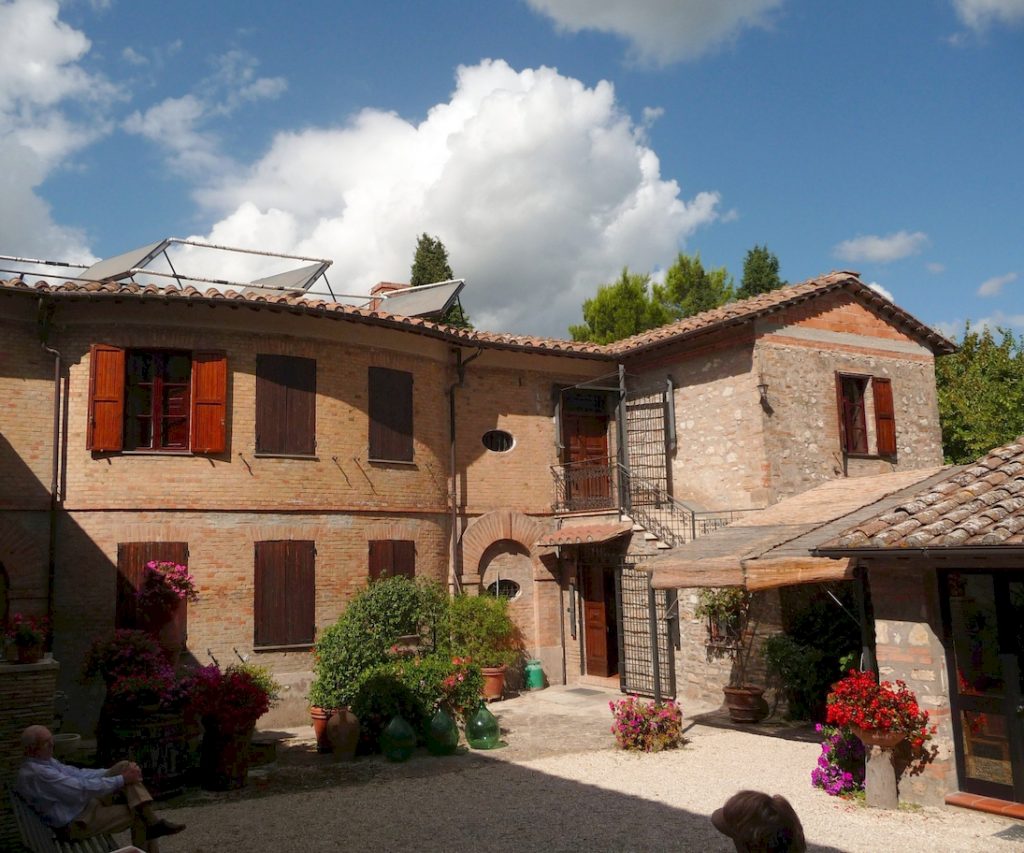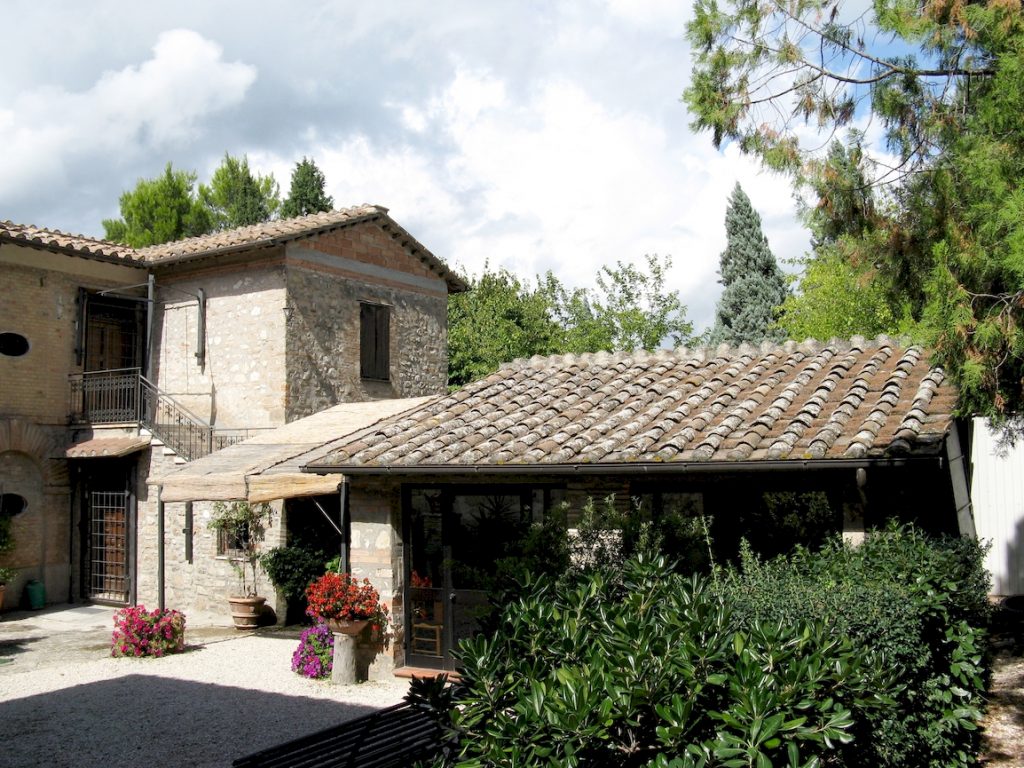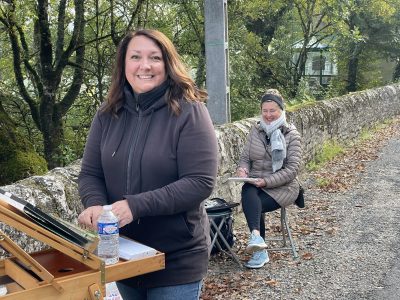 "

The trip with the art group to southern France was wonderful! It was a highlight in my life!




I am so happy I got to go! I never thought I'd get to go to Europe, and it was a fantastic way to do it!




Thank you for making that workshop available!"

-Cindy, participant 2019

"I loved our trip in so many ways and really, really thank you for wondrous instruction and for setting such a tone of joy and ease."
– Leslie, France participant 2019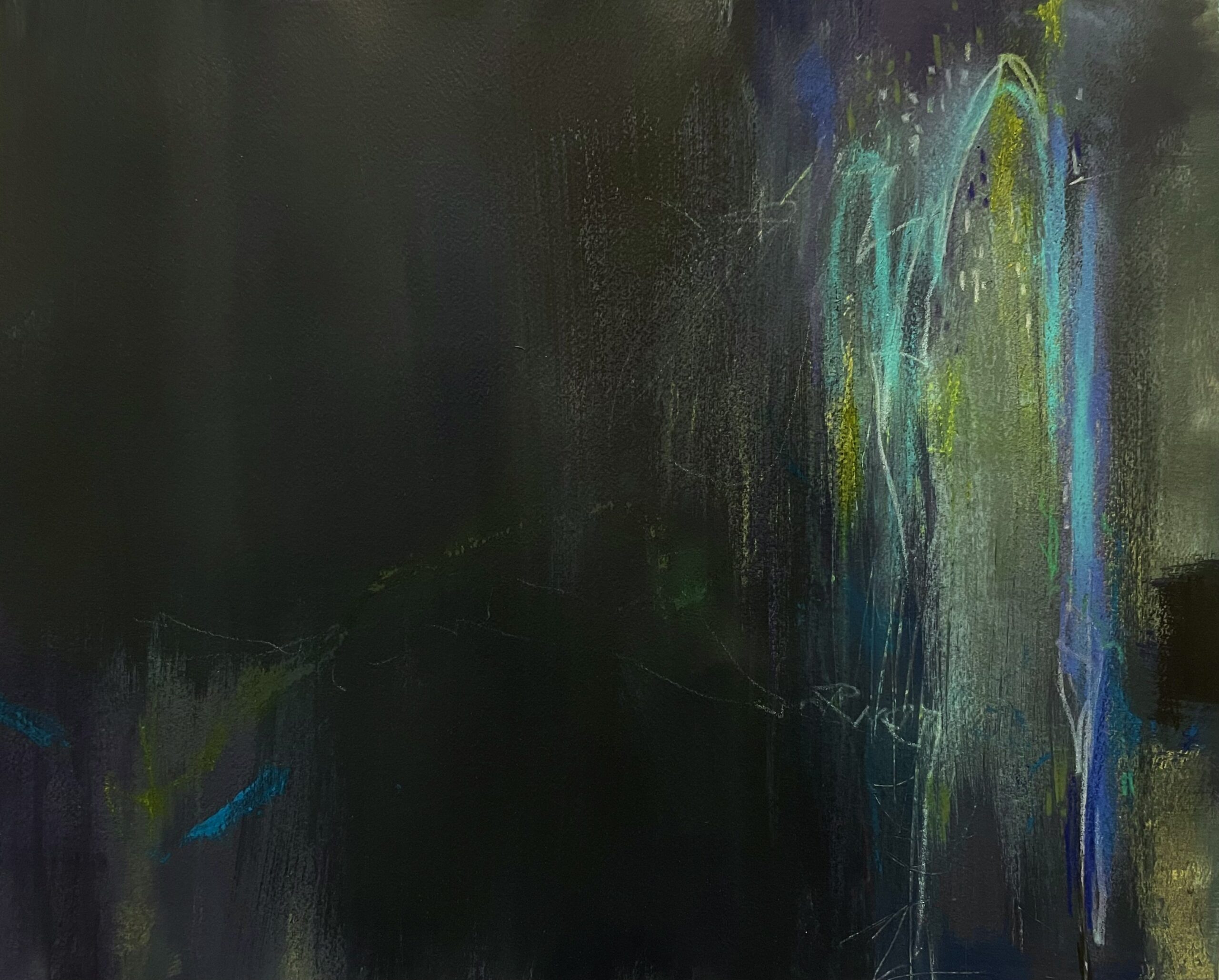 La Romita, Italy October 15 - 22, 2023
Semplificare: Simplifying the Italian Landscape in Watermedia with Ruth
Join me in Umbria and for a hybrid workshop incorporating both plein air and studio work. You'll emerge with confidence and inspiration. Conquer one of the greatest challenges of plein air painting by learning to simplify.  Plein air sketching combined with studio work in mixed water media will give you the advantage of immediacy coupled with speed. You won't have a chance to 'overwork'.
Ruth will demonstrate her process for moving from representational to abstraction inspired by the rich and historic scenes near La Romita. Students will sketch from life en plein air, then translate those sketches and personal photos into meaningful abstraction in the studio of La Romita. The resulting paintings will begin with watercolor, and may also include collaged mementos, rubbings, journal snippets, and other artifacts of our journey.
You'll relish the fluidity and portability of watercolor with the addition of a few opaque additions: Gouache, High Flow Acrylic and Collage. Design dominance will be your main guide as you learn to dissect what the true attraction and meaning that each scene holds for the individual artist. You'll leave saying "Veni, Vidi, Simpliciores!" (I came, I saw, I simplified!)
 If you're like me, when you plan a trip to a foreign country you would like to avoid following the masses of folks who get all their information from a guide book. You'd like to sample a taste of what residents of the area do for fun, get to know a bit of history, and dine in out-of-the-way bistros without having to struggle over a menu.
But language can be a barrier. And how were you to know that yesterday was a special music festival (antique fair, farmer's market, etc.) in that little village? If only you'd had a bit of inside knowledge! And what is the best time to visit that can't-miss-it attraction? Where might you stop to eat? What are the best plein-air painting locations? Click below to find out why this trip will have you pinching yourself!
Ruth brings clarity to the creative process for her students. There is so much to think about: design elements, composition, content. Her goal is to help students solve the creative puzzle. She teaches them to put their inner critic to work rather than let it become an obstacle to success.
Ruth enjoys teaching the creative process and watching lightbulbs come on in her students' eyes. She and her husband Marc maintain a small farm and studio in rural Oregon City.
Ruth Armitage  is a signature member of the  National Watercolor Society , Rocky Mountain National Watermedia, San Diego Watercolor Society, Watercolor West, California Watercolor Association and the Northwest Watercolor Society, and Past President of the Watercolor Society of Oregon. The Watercolor Society of Oregon has awarded her its Outstanding Service Award.  Ruth's work has received many local and national awards, including the Bronze Medal of Honor in the American Watercolor Society's 155th International Exhibition and the Loa Ruth Sprung Award in the National Watercolor Society's 95th Annual Exhibition. She has served as juror for local, national and international exhibitions.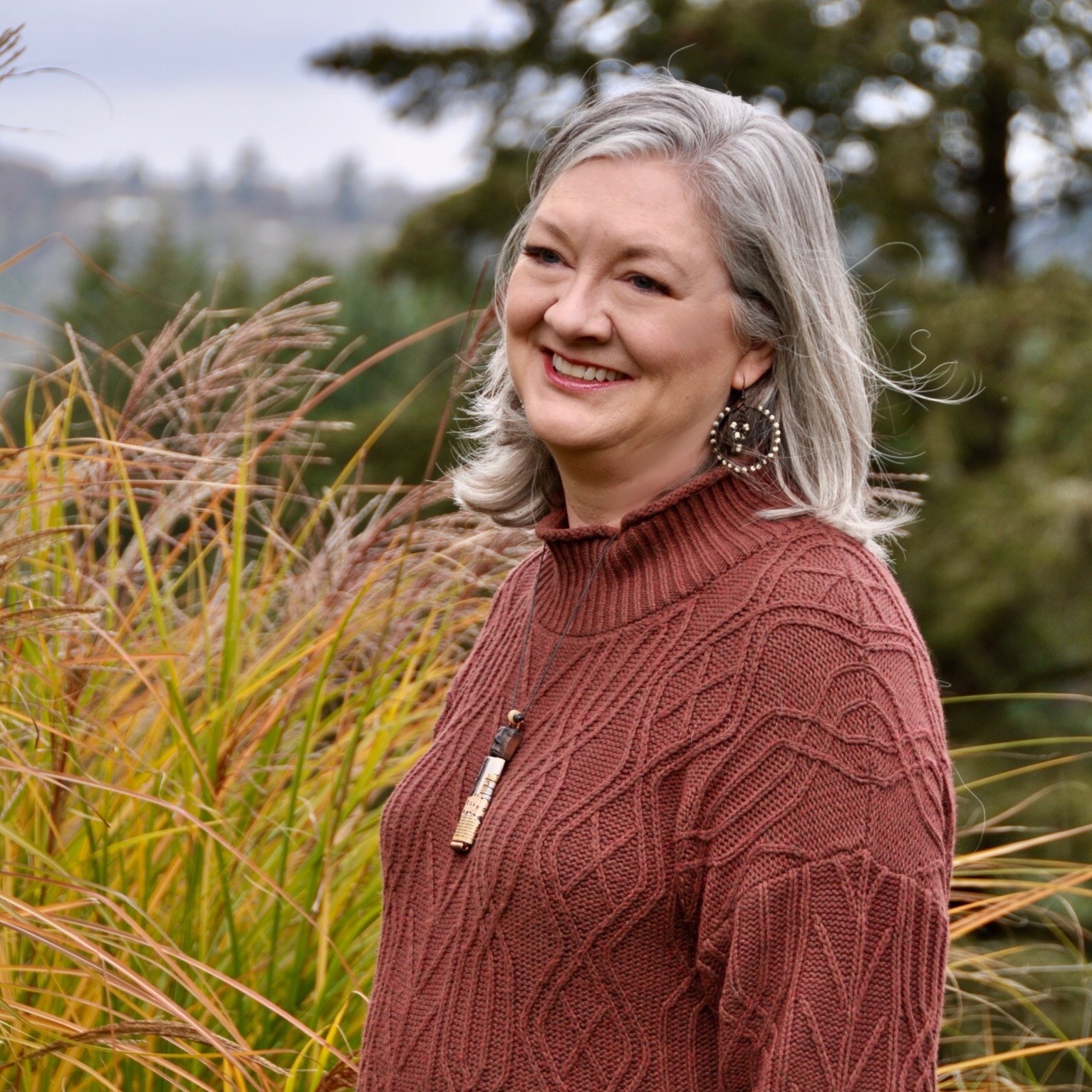 "It was a very rewarding workshop. I feel everyone came away with new and exciting ideas. What I liked most was the slide examples and your description of how, why and what makes each work. No, maybe it was the exercises, no the demos, no the something different each day, or maybe it was —- everything. I felt your workshop was a good all around learning experience for everyone, any level. You have such a great since of humor, it made us all feel relaxed and right at home. "
"Ruth, I think you are a wonderful teacher. Thank you for your positive and fun attitude. I especially liked to learn from your example, and I was glad to see you paint and struggle at times too…then solve whatever problem a work presented."
"When you start working, everybody is in your studio- the past, your friends, enemies, the art world, and above all, your own ideas- all are there. But as you continue painting, they start leaving, one by one, and you are left completely alone. Then, if you are lucky, even you leave."
Ruth is a modest and approachable professional with lots of experience she is willing to share. My learning experience in this class was better due to several types of teaching methods—- personal art evaluations, teaching time, reference examples/materials and frequent desk critiques.
I left feeling excited and inspired about my art and a new approach to my creative process."
"I've taken several classes from Ruth over the years. With each class I've come away with gems that have remained in my tool box. In her most recent workshop, I wanted to learn more about how to implement line. I feel that I accomplished that along with so much more. Ruth is such a generous teacher, always willing to go to the next step in the process."
"Ruth has so much to offer in many different aspects of creating artwork. She is approachable and respectful. She ranks well among the other excellent classes I have taken.
Ruth is decisive and thoughtful with her answers. Her ability to be personal and honest yet gentle are commendable. The class was worth my time and money and I have come away with many ideas, both theoretical and practical to work with."
Cancellation and Refund Policy
For workshops sponsored by outside organizations, please see their individual refund policies on their registration pages.
Workshops sponsored by Ruth Armitage Studios: Tuition is refundable less a $100.00 administrative fee, which will be retained for all cancellations to offset the considerable time involved in accounting, corresponding and registering participants. Often other artists miss out because the class is full and they are not able to register in a timely fashion. For cancellations less than 45 days before the workshop begins, tuition is non-refundable, unless a waiting list participant takes your place. No refunds for no-shows or withdrawals after a workshop has begun, regardless of the reason.
In the rare case that a workshop must be cancelled due to the illness of instructor or due to insufficient enrollment, inclement weather or acts of God, students will receive a full refund.
Interested in a Workshop in Your Area?

I am available for jurying and workshops starting in 2019. Click the Contact button below to receive a packet with course description, work samples and testimonials.
Workshops generally span 3, 4 or 5 days and can be customized for your group. Please provide information about location and the needs of your group. I look forward to hearing from you!