"Undertow" is a new painting intended to form a triptych with two other oil & wax paintings: "Necessary Current" and "Crossover."  After seeing house #4 at this year's Street of Dreams, I realized that I would need a third piece to accompany the other two in order to maximize the wall space.
Here is what they will look like hung together – imagine this in your home or office!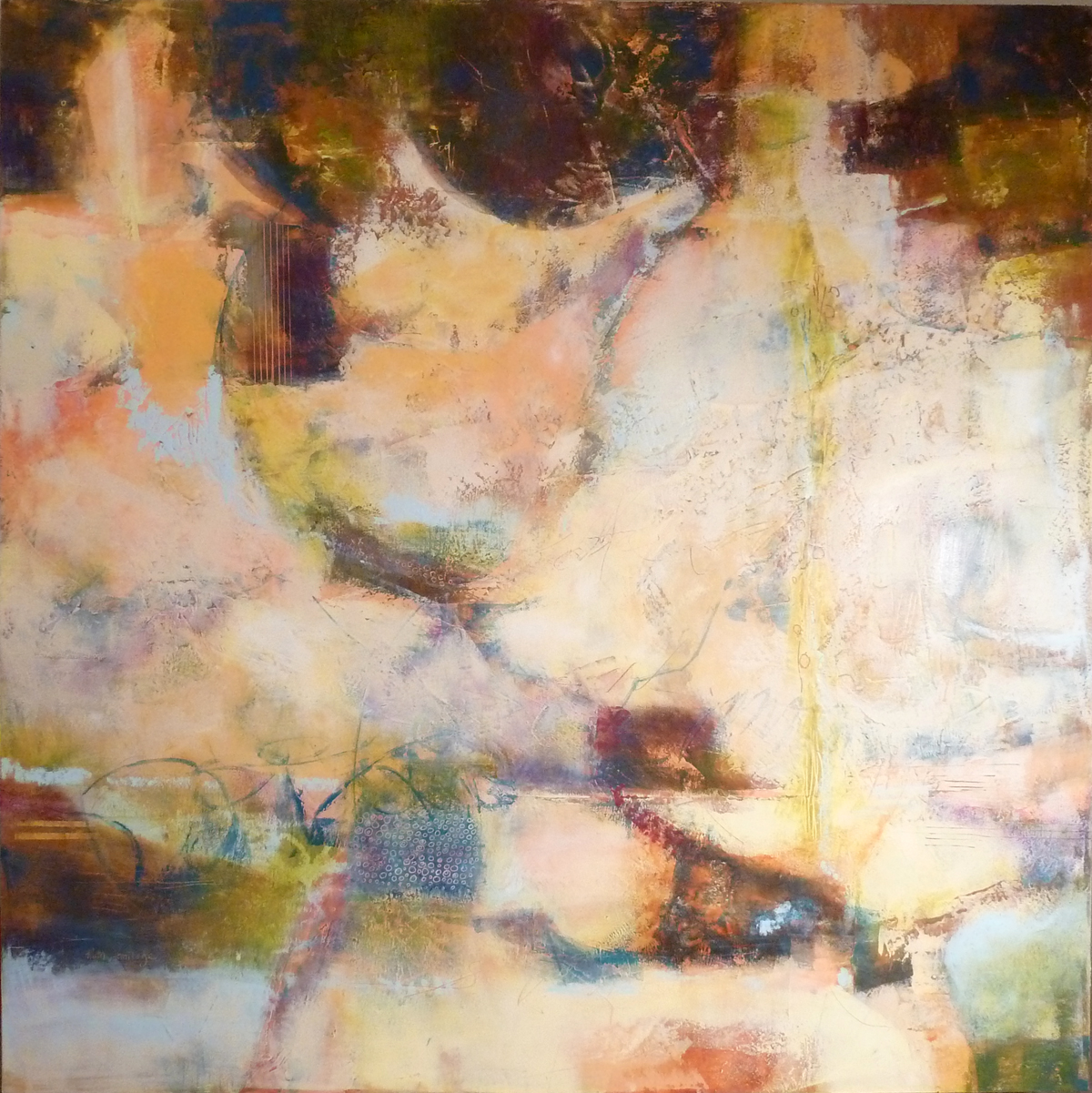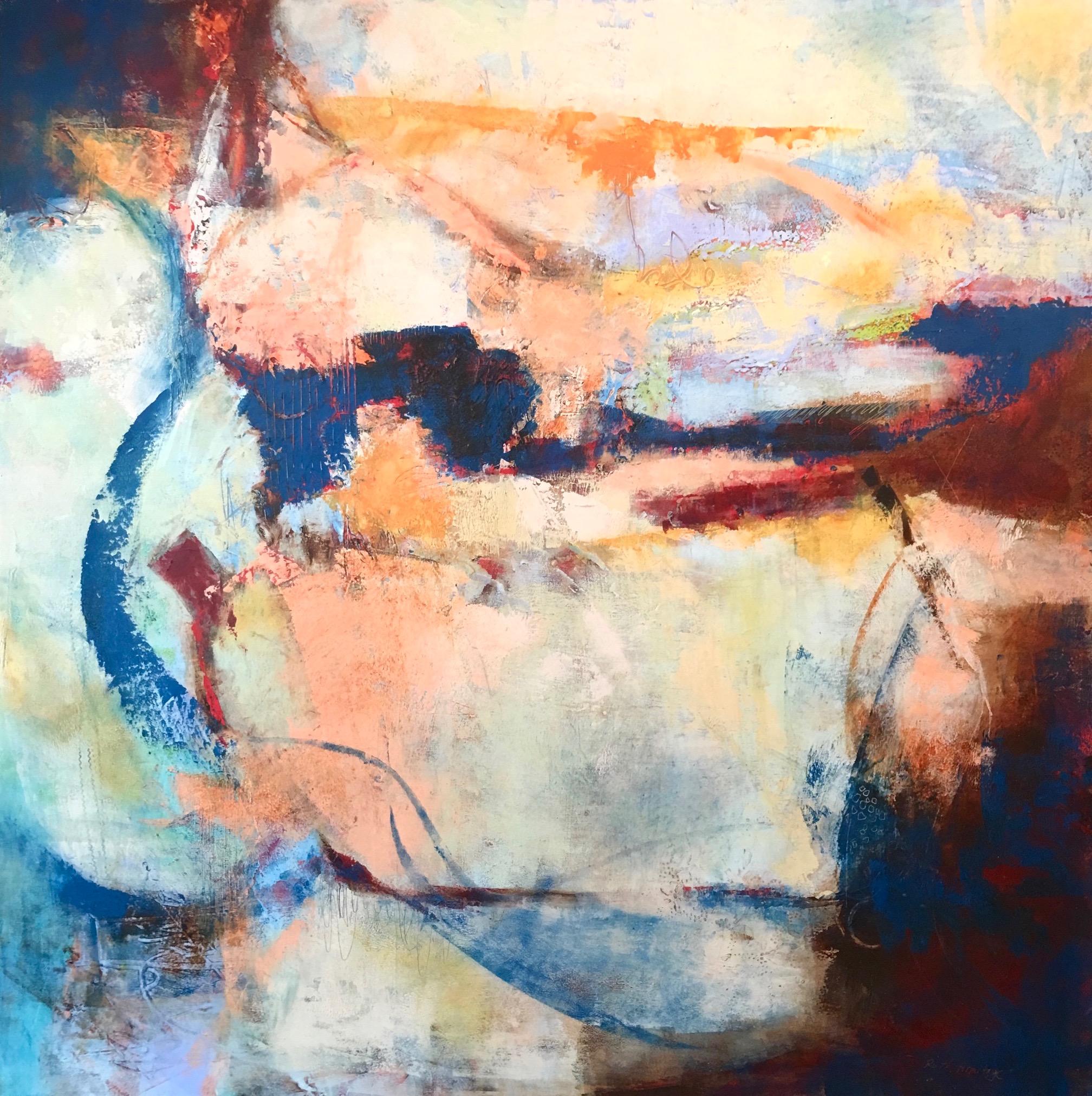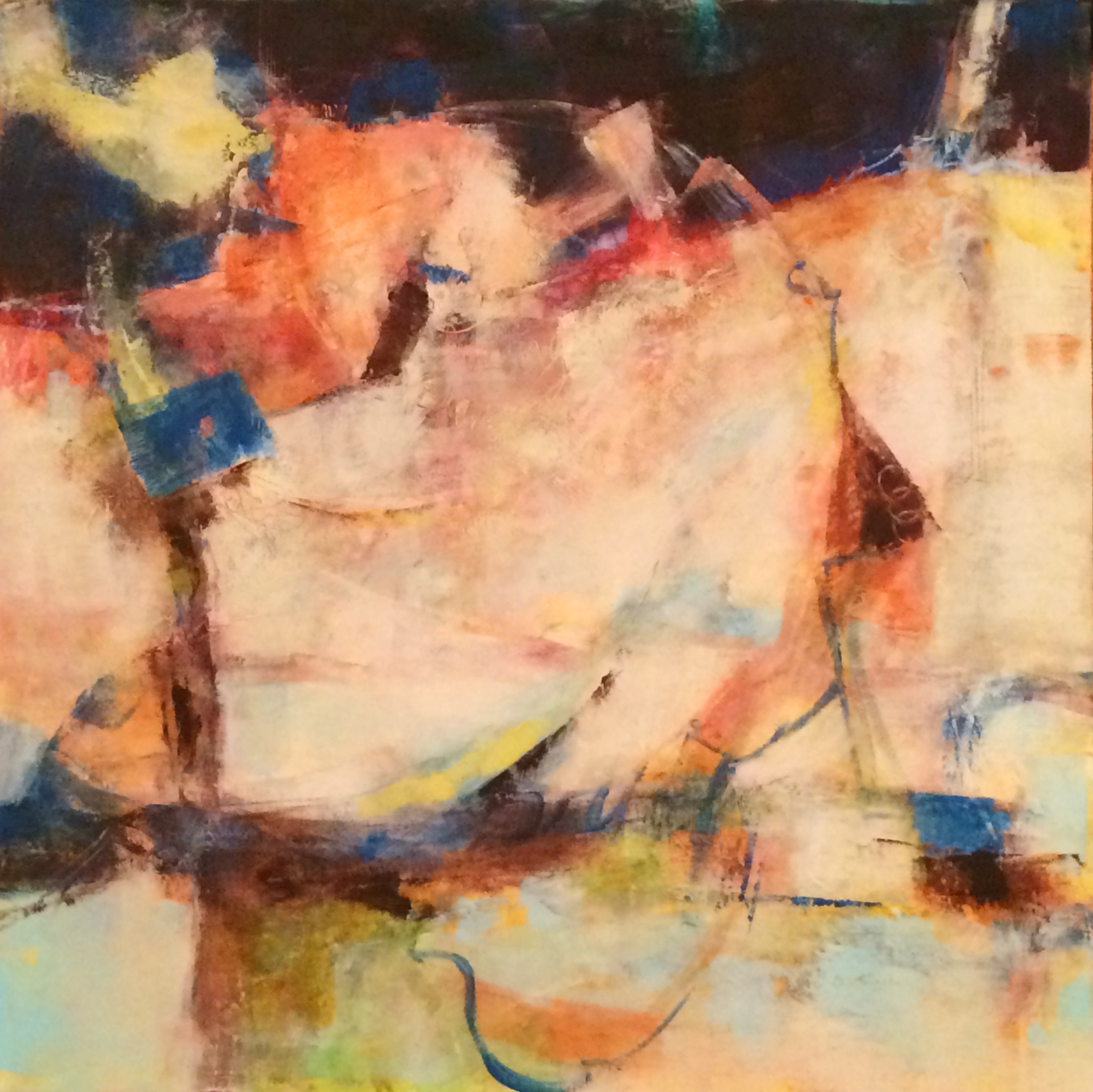 What is a Triptych?
A triptych [pronounced trip-tik] is a set of three paintings designed to be displayed side by side. Triptychs are an especially good way to provide continuity in an interior design. Because they are made to hang together, triptychs automatically provide repetition. Most often the three panels are the same size, but artists sometimes highlight one panel by making it larger. Because they span a wider space, triptychs are a great way to make the most of a large wall space in a home or office. As a result, the series automatically becomes the feature in a room.
Hanging a triptych can be difficult, but it doesn't have to be! I've complied a few articles on how to effectively display and hang multi-panel artwork. First, the panels should be spaced between 2-3″ apart, depending on size, and should be hung at eye level. Next, it is important to measure carefully, to achieve a professional result. No eye-balling allowed! Read more about getting the spacing right and executing a perfect installation in these great articles from SFGate and Fotovia.
You'll be able to see these and several other new works in House #4 – Quintessence – at the NW Natural Street of Dreams, July 30 – August 28, 2016. These works will also be on view in my own studio for Portland Open Studios, October 8 – 9 and 15 -16. Why not invite a friend to join you? Share this post with them via email, or on your favorite social network. I appreciate your referrals!
Have you ever purchased a triptych, or painted one? I'd be interested to hear your thoughts. Leave me a comment!