If you've never experienced Art Extravaganza, you're in for a treat! Sponsored by the Clackamas Art Alliance, this vendor trade show is an opportunity for artists, educators, students and all art enthusiasts to test, try and buy new and favorite art supplies and tools.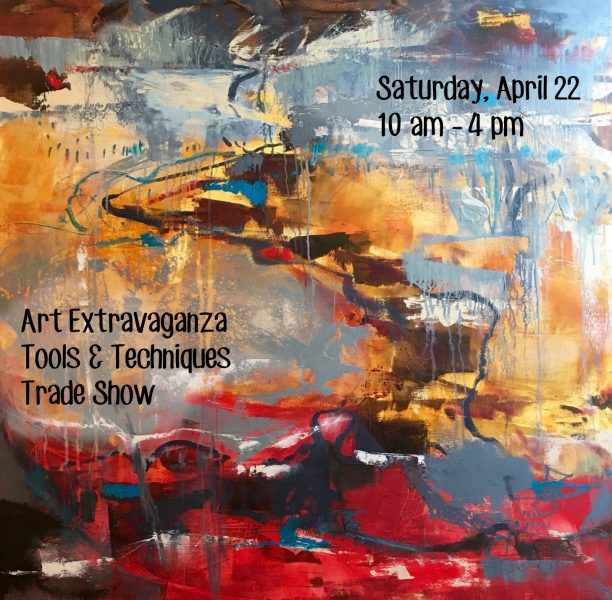 You'll enjoy:
Product Demonstrations
Artist Demonstrations and Lectures
Panel Discussion by CERF+
Workshops
Door Prizes
Networking Opportunities
Pop-Up Art Materials Store by Merri Artist
Some of the many exhibitors:
Alvin
Arches
Faber Castell
Gamblin Artists Colors
Mel's Frame Shop
ReClaim It!
Strathmore Artist Papers
Winsor & Newton
Yasutomo
It's free to attend, and the mini-workshops are very reasonable. Also, I'll be giving a lecture and demo of my process using Oil & Cold Wax Medium on Panel from 10:30 – 12:30. Tuition is $10 and space is limited.
If you've been thinking about taking my workshop in June at Oregon Society of Artists, this would be a great preview of the class.
You can get tickets and pre-register for the free trade show by clicking below. The first 50 people to pre-register will be entered in a drawing for a reproduction of Susan Kuznitsky's pastel painting, beautifully framed by Mel's Frame Shop. Register Here
Here are some of the other artists who will be sharing demonstrations:
Shelly Caldwell – Mixed Media Assemblage
Renè Eisenbart – Watermedia Painting
Sheila Ford Richmond – Block Prints, Fabric Paints
Karen Hadley – Mixed Media, Acrylic, Collage
Susan Kuznitsky – Pastels
Cindy Lommasson – Chinese Brush Painting
Sarah Sedwick – Artgraf
Amanda Sweet – Watercolor
Finally, check out the event page for a full list of vendor exhibitors, classes and demonstrations.  I hope to see you there! And just in case you think winter will never end here in Western Oregon, I'll leave you with nature's own Art Extravaganza, directly from my soggy garden – Happy Spring!