Confident Color is my latest creation! If you're like me, you're tiring of keeping your own company, cancelling events and missing friends and family.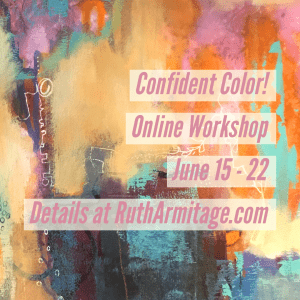 Is this workshop for you?
Do you encounter frustrations mixing colors?

Maybe you don't know where to start with choosing color schemes?

You might feel your color choices are monotonous?

Maybe you're just unsure about how much color to use?
Confident Color is an online class designed to focus on using color expressively. You'll gain knowledge, inspiration and confidence in your color choices. You'll work at your own pace in the comfort of your home, enjoying a front row seat for every demonstration.
By Popular Demand
More Demonstration Videos
More Time to Complete Assignments
Option to Add Additional Critiques
In-person workshops like this are generally $300 or more.
Taking Confident Color Online has some advantages!
-No travel expenses
-Extra time to work at your own pace
– 'Front Row Seat' experience
– Ability to rewind/review demonstrations
Because students asked, I'm offering an additional critique session on June 22 – after you've had some more time to complete the assignments. We will meet in small groups of 4 students on Zoom for one hour. I'll call on each student in turn, share their work and questions. If time allows I may do a 'digital draw over' as part of a gentle critique. You'll have the opportunity to ask questions and can submit them ahead of time with your images of work.
There are a limited number of spots for this experience! Don't miss this valuable opportunity to get more feedback on your work.
Two Pricing Options:
$149: Color Confidence – six days of Instruction
$75.00 Add the Additional Small Group Critique Session on June 22
Frequently Asked Questions
Please leave a comment on this post if you don't see your question answered here!
What Medium will we work in?
The course is suitable for painters using Watercolor, Acrylic or Oil.
Are there any pre-requisites?
Students should have some painting experience in their chosen medium. You'll need an internet connection sufficient to view video content. You should be comfortable uploading photos to the website for review.
How are the lessons delivered?
Lessons are posted on the Thinkific website at 12:01 a.m. PST on Monday, Wednesday and Friday of the week of June 15. Office Hours and Final Review are via Zoom.
If I have a previous commitment on one of the class dates, can I still take the course?
Yes! The course material will be accessible for 90 days from the day you registered. Lessons and assignments are all on the website once released. You will reap the most benefit if you can do the work before the final review, but you can always to back to a lesson ore finish an assignment later.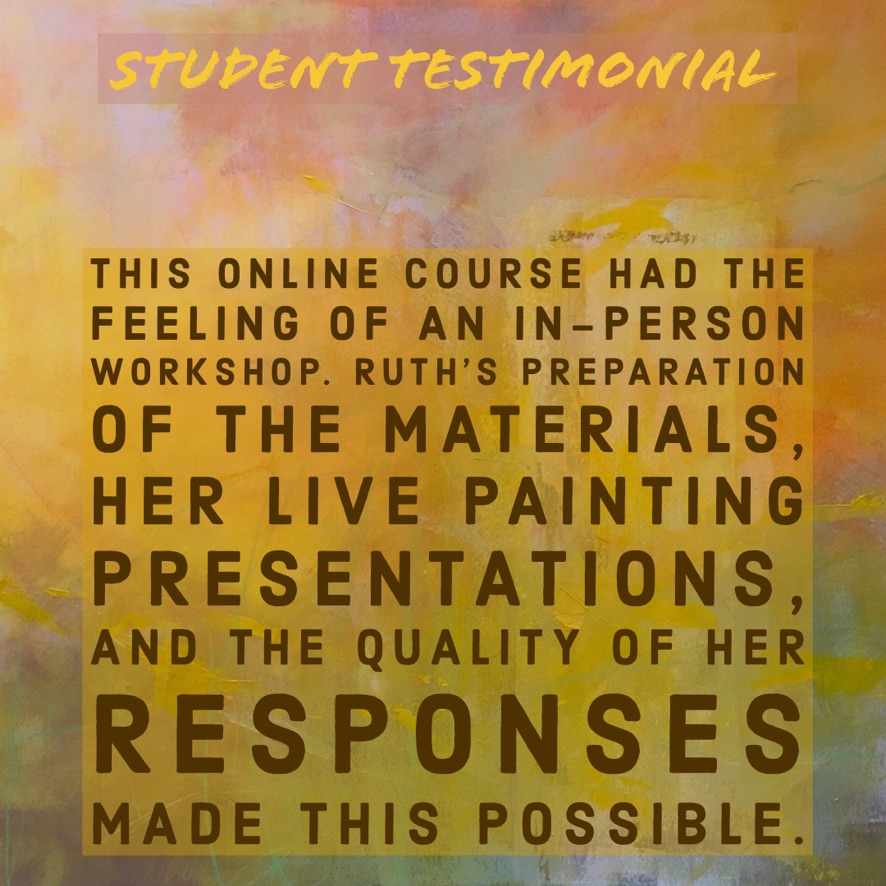 Course Outline:
Monday, June 15:
Day 1 Lessons (Hue and Value) released on the website.
Tuesday, June 16:
Office Hours available 10 am – 12 pm and 1-3 pm PST on zoom. Time to work on your assignments.
Wednesday, June 17:
Day 2 Lessons (Temperature, Mixing & Symbolism) released.
Thursday, June 18:
Office Hours available 10 am – 12 pm and 1-3 pm PST on zoom. Time to work on your assignments.
Friday, June 19:
Day 3 Lessons (Intensity & Dominance) released.
Saturday, June 20:
Office Hours available 10 am – 12 pm and 1-3 pm PST on zoom. Time to work on your assignments.
Monday, June 22:
Final review Office Hours on zoom. 5 critiques by random drawing from work submitted. Questions may be submitted before the session. This session will be recorded and uploaded to the website
ADDITIONAL Critique OPTION:
Sign up for  limited small group critique slots for an additional fee. You'll be able to share up to 3 images for critique. Each person will have up to 10 minutes for feedback and Q&A.