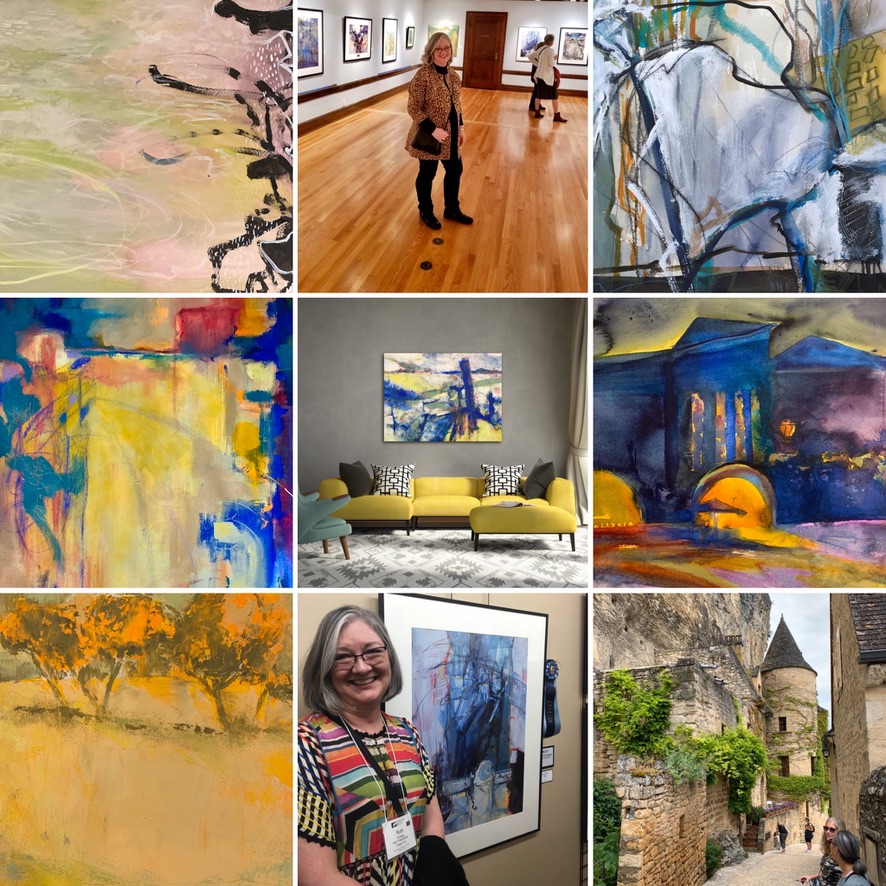 As a kid, I loved doing connect the dots worksheets. It was usually something that was meant to keep kids busy and quiet. You were meant to connect the dots in order to create an image and then color it in. What I loved about it was how something that looked chaotic became organized and solidified into perspective when the dots were connected.
That fascination continued as I grew into an adult and experienced finding constellations in the night sky. I love the symbolism, the simplification of the forms, and the way they function as navigational markers.
In a way, painting abstractly is much like finding constellations. I'm connecting the dots between content, color, line, patterns, and symbols. I draw on reading, travel, memory and experience to create paintings with rich content. Looking through images for this blog post reminded me of how much I crammed into 2019. Stay tuned for a recap post next month!
During this holiday season, I've been trying to keep my art brain engaged by continuing to work – carving stamps, painting on a pair of related works in oil and wax, and experimenting with subtlety. It can be difficult to stay focused amid the demands of the season: socializing, cooking, buying gifts, marketing next years' classes, etc.
Care & Feeding of the Artist
I've been preparing for the holidays, and 'hunkering down' with a cold. something that helped was reading an article about advent shared by my good friend Randall Tipton.  Tish Harrison Warren writes about advent in her NYTimes editorial: "To practice Advent is to lean into an almost cosmic ache: our deep, wordless desire for things to be made right and the incompleteness we find in the meantime. We dwell in a world still racked with conflict, violence, suffering, darkness. Advent holds space for our grief…"
But I also think that some 'down' time is good for creativity. It is a time to recap all that I've done during the year, to rest, and to connect the dots. What worked, what didn't? Where should I go from here? It's a time to re-fill the well of creativity and see things in perspective.
"For quiet sensitive souls,
solitude is the golden
thread that unites us with
our inner world…We
need quiet to connect the
dots in our constellations
of thought."

-Michaela Chung
"I always forget how important the empty days are, how important it may be sometimes not to expect to produce anything, even a few lines in a journal. A day when one has not pushed oneself to the limit seems a damaged, damaging day, a sinful day. Not so! The most valuable thing one can do for the psyche, occasionally, is to let it rest, wander, live in the changing light of a room, not try to be or do anything whatever."

-May Sarton
What helps you keep things in perspective? What motivates you through the fallow times and gives you hope for the future?