I mentioned to my great friend Alice Bonham ( of Alice Designs) that marathon packing in November and moving in December has kept me from being very active here.
Alice, being the gossipy gal she is, kindly offered to write a guest post. Do you think I trust her? I've only known her since 1981….. Enjoy getting the inside scoop!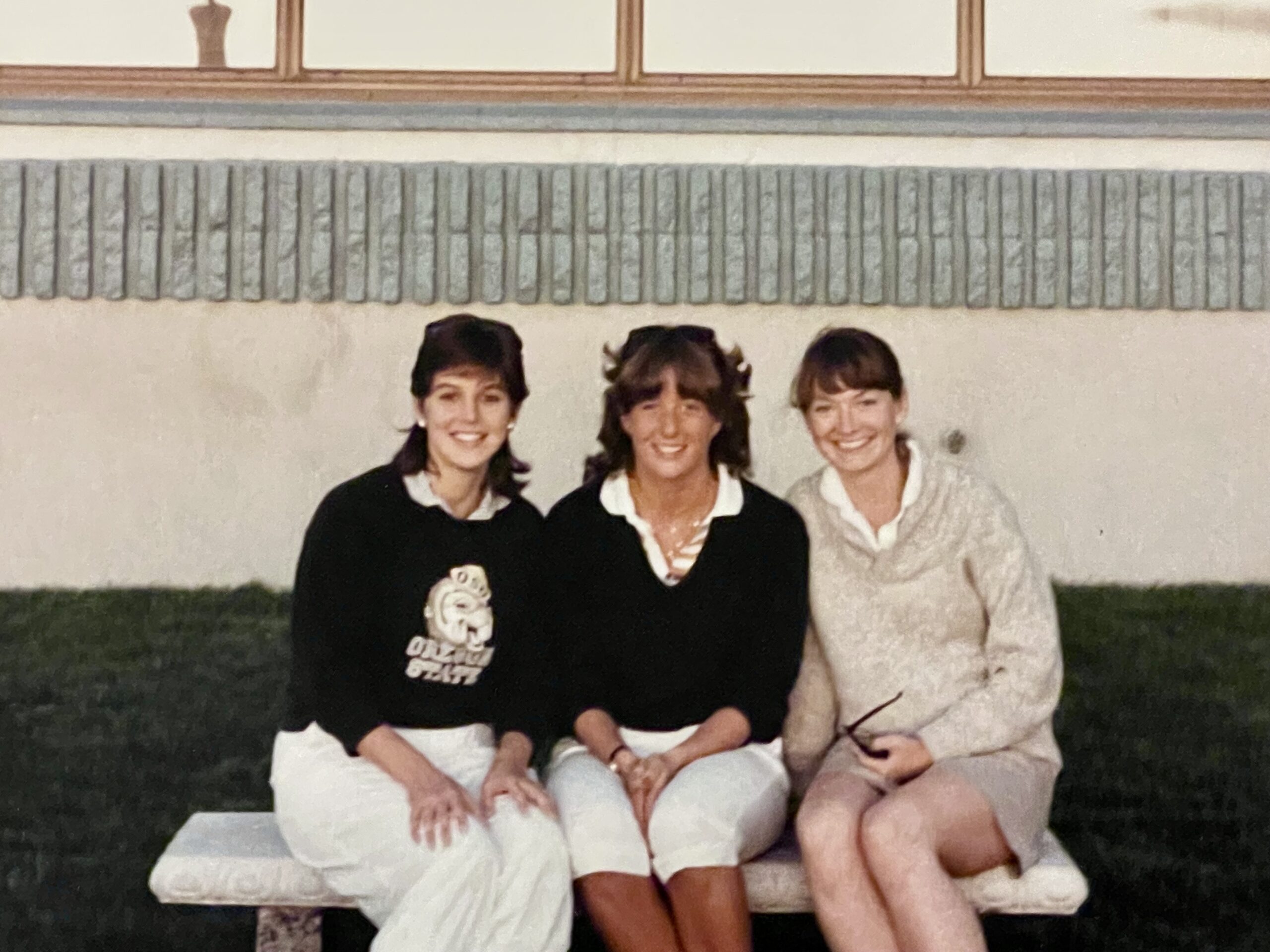 Judy (L) Alice (Center) and I in 1984
Early Days
If you asked, Ruth would say it was my dad who first introduced her to the notion of becoming a watercolor artist. I like to imagine it was a twin-bonding moment for them, as they were both parents of twins. And, as one of those twins, I can assure you it wasn't us that drove them to painting.
I've watched Ruth develop as an artist ever since, and have been impressed by her ongoing quest to refine her craft and express herself authentically.
 

In the early years, there was patterned blue china and lemons. Lots of lemons. From there Ruth made the natural move to canaries and eventually on to the human figure including hosting a landmark 40th birthday party that is a story best served in another blog.

 
All the while, Ruth stayed committed to developing her eye for composition and immersing herself in color and line. It's no small surprise that her work evolved into abstracts and non-objective paintings where her visions could be most freely expressed.
Cornerstones
Discovering one's artistic cornerstones isn't always obvious or easy. Many artists poke at techniques and styles without ever really landing on their unique identity. Ruth, however, has always known that it's best to be authentic, in both art and life, and she shares that philosophy readily with others so that they might become the best versions of themselves. No wonder my dad liked her so much.
So, whether you're new to watercolor painting or have been around the palette a few times, if you're interested in pursuing your art more deeply, you're in luck.
 

Seriously, the planets have aligned themselves like a big ol' Wilma Flintstone necklace and they're just waiting for you to join the party.

 
Come Along
In October 2023 Ruth will host "Semplificare: Simplifying the Italian Landscape in Watermedia". This is spectacular opportunity to immerse yourself in discovery through simplification, at a workshop in Umbria, Italy.
Enjoying the simple life after a day of creating simplified paintings may be just the thing to help your inner artist discover its unique voice. Or, you can consider having twins.
New work below:
"Over the Rainbow" Acrylic and mixed media on paper, 15 x 20″ ©Ruth Armitage 2022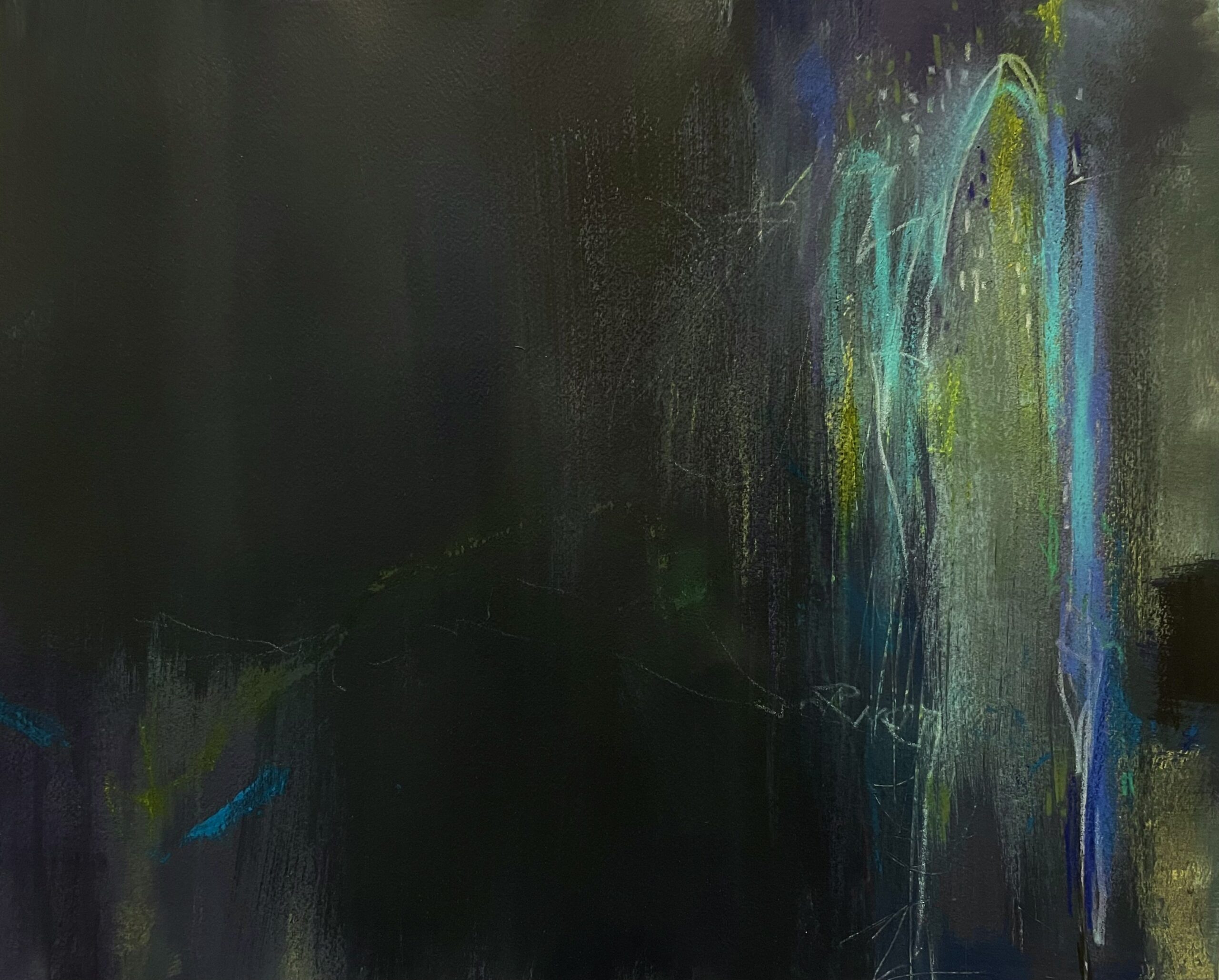 La Romita, Italy October 15 - 22, 2023
Semplificare: Simplifying the Italian Landscape in Watermedia with Ruth
Join me in Umbria and for a hybrid workshop incorporating both plein air and studio work. You'll emerge with confidence and inspiration. Conquer one of the greatest challenges of plein air painting by learning to simplify.  Plein air sketching combined with studio work in mixed water media will give you the advantage of immediacy coupled with speed. You won't have a chance to 'overwork'.
Ruth will demonstrate her process for moving from representational to abstraction inspired by the rich and historic scenes near La Romita. Students will sketch from life en plein air, then translate those sketches and personal photos into meaningful abstraction in the studio of La Romita. The resulting paintings will begin with watercolor, and may also include collaged mementos, rubbings, journal snippets, and other artifacts of our journey.
You'll relish the fluidity and portability of watercolor with the addition of a few opaque additions: Gouache, High Flow Acrylic and Collage. Design dominance will be your main guide as you learn to dissect what the true attraction and meaning that each scene holds for the individual artist. You'll leave saying "Veni, Vidi, Simpliciores!" (I came, I saw, I simplified!)
 If you're like me, when you plan a trip to a foreign country you would like to avoid following the masses of folks who get all their information from a guide book. You'd like to sample a taste of what residents of the area do for fun, get to know a bit of history, and dine in out-of-the-way bistros without having to struggle over a menu.
But language can be a barrier. And how were you to know that yesterday was a special music festival (antique fair, farmer's market, etc.) in that little village? If only you'd had a bit of inside knowledge! And what is the best time to visit that can't-miss-it attraction? Where might you stop to eat? What are the best plein-air painting locations? Click below to find out why this trip will have you pinching yourself!