Magical places are an important part of an artist's inspiration.
I built a tree house when I was a little girl. Well really my mom built it. Actually it wasn't a tree 'house' – it was more of a tree 'seat.' It was a smooth board, probably 6″x12″x1″ nailed over two branches about 6′ off the ground. It seemed so high to me then.
I could get a toe-hold on a couple of lower branches and shimmy through the evergreen limbs to turn around and peek through the veil of foliage at our house across the narrow lawn. Being removed from the family, even a little bit, felt exotic and mysterious.
 Sitka Center for Art & Ecology: a magical place
I'm writing from Sitka Center for Art & Ecology – a magical place where I'm teaching my Tide Lines workshop. I woke at first light, and had a flashback to my tree-seat days – the old-growth forest all around me and the fog creeping through the evergreen canopy. Staying here is such a gift.
Experiencing this place is like waking up in a fairy tale. I take in the massive Spruce trees guarding the spirit of this haven; along with the wildflowers, the moss, the light, the wildlife. Inspiration and energy for art-making
The scale is so much more grand than my tree-seat days – a cozy bed, writing table, window seat and kitchen – a studio just across the walkway. I could live here. When I arrived, I was greeted by a small elk herd – the bulls lifting their velvety antlers like a wave. And a cheeky Douglas Squirrel skittered up the handrail to the classroom. Being in a wildly different setting works magic on your mindset and inspires experimentation and that child-like sense of wonder.
One of the early benefits of my 'tree-seat' was learning the value of dreaming. That is what being at Sitka, really any beautiful and new environment, does for me still. It puts me in a dreamy mood – opening my mind to possibility. New art supplies do that for me too. I'll bet you can conjure the smell of that new box of crayons your mom bought every year before the first day of school. For me, it spawned a dreamy state of mind that made me feel like anything was possible.
My studio is another one of my magical places.
The sights and smells put me in that dreamy mood of possibility.
I want to share that feeling with you. Thanks to the generosity of Hahnemühle, I'm giving away one of my new favorite watercolor papers: their Collection Hot Pressed, 140 lb. Mould-made Watercolour Paper. You can enter my giveaway below for a 9.4×12.6 inch block! It contains 10 sheets, glued along 4 sides to prevent buckling: perfect for travel sketching.
This hot-pressed paper is great for delicate line-work: so smooth it makes it easy to sketch or add line after your washes have dried. It's also durable and holds up to a bit of scrubbing, in case you want to make some changes. The smoothness of the paper is also great for colors that granulate. Give it a try! The acid-free 100% rag block is made using eco-friendly energy sources and is surface sized with a vegan sizing.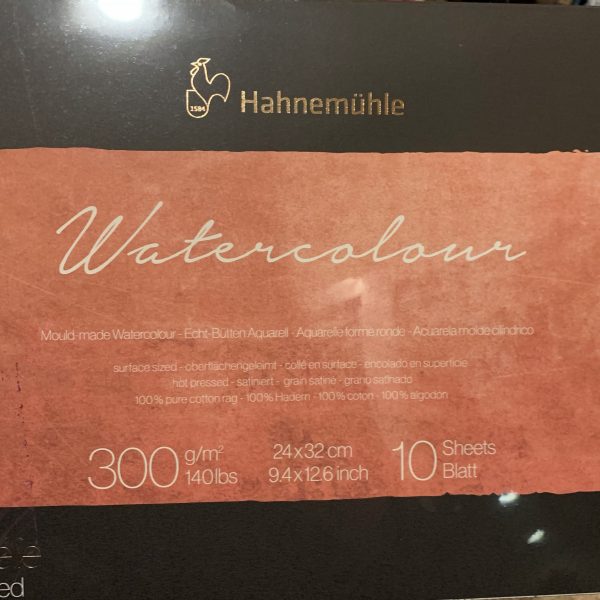 Hahnemühle's acid-free 100% rag block is made using eco-friendly energy sources and is surface sized with a vegan sizing. This family-owned company has been making fine art papers in Dassel, Germany since 1584. Here are a couple of places that you can find it in the PNW:
http://www.artistcraftsman.com/
http://www.dickblick.com/brands/hahnemuhle/
OR – You could enter to win!
I will be sharing this generous prize package with one lucky reader as part of my Blog Anniversary celebration. Next month I'll begin my 14th year of writing 'Art is Truth.' In addition to the Hahnemühle Watercolor Block, I'm also sharing a travel size watercolor kit by Stoneground Paint Co. and an Accordion ZigZag sketchbook by Hahnemühle.The palm-sized Stoneground watercolor set contains 14 beautiful pigments: their Night Garden selection: https://stonegroundpaint.com/new-products/smallnightgardenpalette.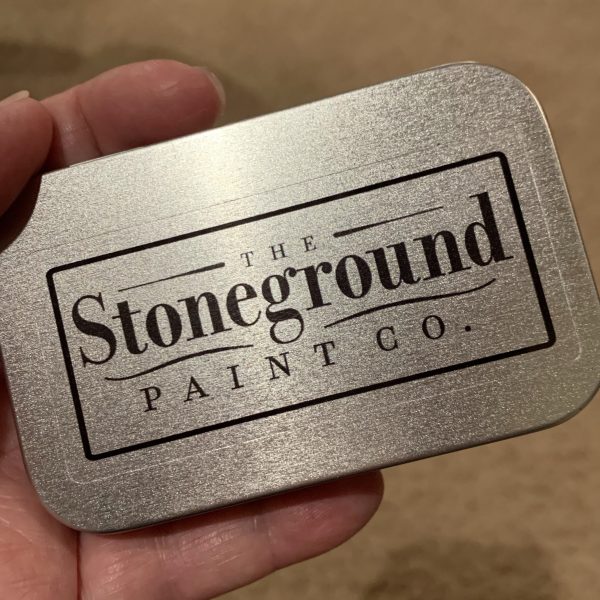 This paint is just becoming available in the U.S. It's made in Canada and you can find retailers at this link: https://stonegroundpaint.com/retailers . I've done a couple of little experiments with this set – but the pans are really full. I love how they are mounted in this sweet tin.
In case you need one more reason to covet this prize package, I'm throwing in a tiny painting that I made in my last workshop at the Sitka Center. The odds of winning are so high – enter and win, and you're practically set to join me for 'Colors of France' in October!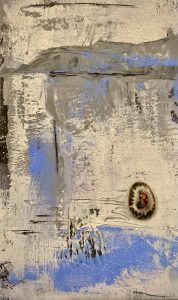 Join me to visit one of the ultimate magical places!
October 6-13, I'll be leading a small group of artists as we explore harvest season in the Perigord region of Southern France. We'll stay on a beautiful rural estate, complete with pool, rolling lawns, garden and woodland. Each room boasts its own bath, and our hosts know the best painting spots, local history, customs and restaurants.
The food is divine and you'll be treated to the best this region has to offer! Click here for all the details: https://rutharmitage.com/art-workshops/ . I hope you can join us! Let me introduce you to this magical place. It will inspire you to dream and imagine – just like new art supplies or that fragrant box of crayons!
Once you enter, don't forget to share this post with a friend. You'll get an extra entry for your trouble, and you might find a travel buddy!
[RF_CONTEST contest='C23235323436']