One of the terrific things about the internet is the connections we can make as artists. Connie Rodriguez, an artist from the Sacramento area, has been following my blog for some time.
Recently, we got our heads together and cooked up a fun workshop for the New Year… A three day class focusing on Abstraction using Water-based media.
I'm excited to meet the new artists who might take this class, and to have the opportunity to expand my teaching to new venues. I hope you can join me!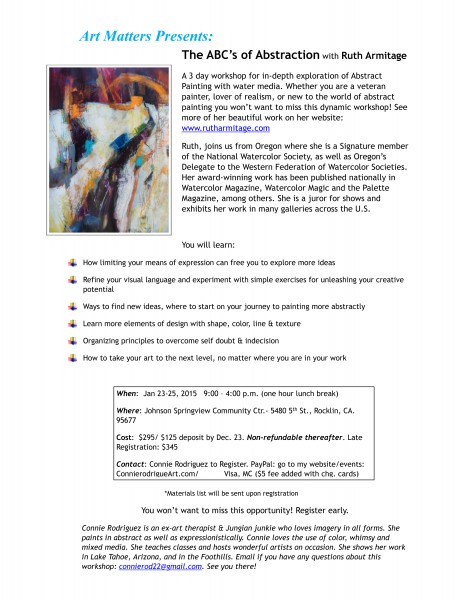 Earlier this week, I snapped a shot of one of my paintings in the window (on the left side of the photo) at the Portland Art Museum Rental Sales Gallery. I'm so thrilled to have my work hanging in such a prominent spot, and I think it looks great! I hope you'll agree. Stop in and view all the beautiful work available there.