I was thrilled to receive a blue ribbon at the Lake Oswego Festival of Arts last weekend for "Granery!" Validation like this is hard-won and that is what makes it special! I was even more flattered when I saw all the great work in the exhibit: The Artist's Vision.
It was an exceptionally busy week, with company in town, work in the garden and a celebration to plan for the 4th.
Thanks to all who entered my giveaways for my blog's anniversary. Here's a photo of winner, Kristin Hamilton, picking up her original artwork "Abstract Hillside."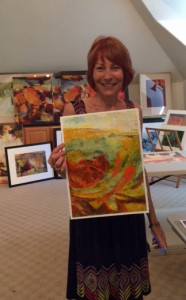 The winner of the drawing for Jeanne Dobie's book Making Color Sing is Hal Wright. Hal is a loyal reader whose comments really add to the conversation here on the blog. Hal, your book is on its way!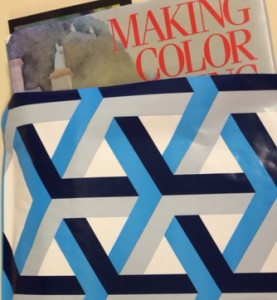 Enjoy a safe and festive celebration of our nation's Independence, friends!