I'm so excited to be launching Roaring '20s 2.0 – the Winter/Spring session of my 6 month mentorship program.
I bet you've wondered how I formed friendships with artists all over the country. One way was by taking workshops.
One of the things I've always admired about my early mentor Katherine Chang Liu: she didn't ever really advertise her workshops. She basically hand-picked the people she wanted to work with, and was able to assemble wonderful groups that fed on her energy and the combined energy of the group.
The fact that she 'vetted' participants in her class really upped the quality of instruction, helped us as students to support each other, and kept people coming back for more. Some of my favorite art buddies originated in this annual workshop.
That's why I'm writing to YOU! The fact that you're on my email list means that you've either taken a workshop with me or expressed an interest. We must be simpatico. My dream is to help artists like you achieve your goals.
I know this pandemic period has us all feeling like the 'Lost Generation.' We can't attend classes, travel or paint together like we used to. And it can be difficult to re-enter the studio with all the craziness in the world right now. I've felt it myself!
What if you had a way to take part in a learning community like a '20s Paris expat?
 

You'd have the support and stimulation of a trusted friend (me) and other artists like yourself who share common goals. The mentorship program I have developed is designed to re-create that type of community. And I'd love it if you could join us.
And by 'us' I mean me and the 16 artists from session one who have signed on for Roaring '20s 2.0. That means that there are only 8 (eight!) spots open for the Winter/Spring cohort. I'm not surprised that folks would spend a whole year in the program when I see the progress they've made with their artwork in just 6 months.
And with their feedback, this session promises to be even better!
Take a look at all the mouth-watering details I've planned, and let me know what you think! I'm hoping you'll hop on over to the 'Brasserie' for a pandemic cocktail of art, inspiration and critique. Here are all the swell details: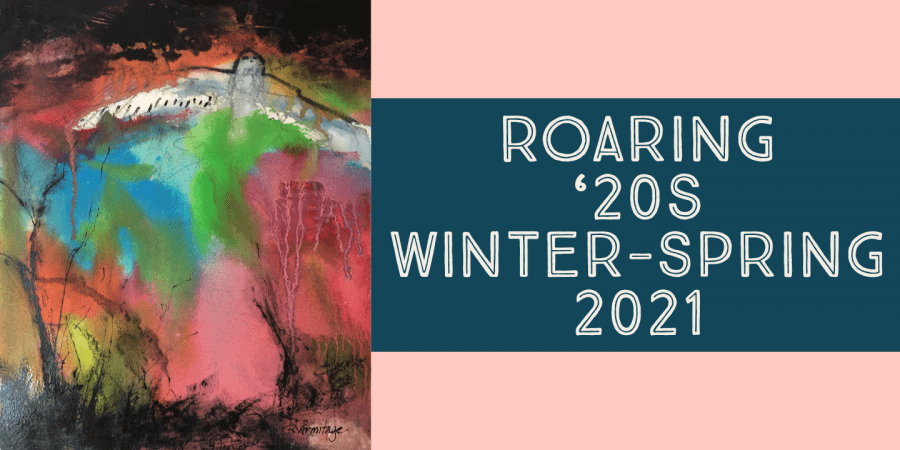 Burning Questions? Shoot me an email using the form below.