Where Have You Been?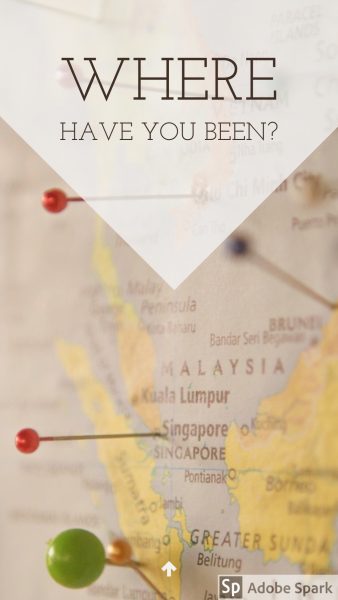 I'd like to know: where have you been? As I'm planning my workshop in the Dordogne Valley next June, I'm thinking of extending my trip before or after to a nearby country or two. While I've spent time in Paris and loved every minute of it, I'd like to broaden my horizons.
If you've enjoyed some side trips in Europe, I'd love to hear your experiences! Please share in the comments or via the survey below, what you'd recommend. If you've considered traveling for a workshop, there are some great offerings listed below!
I'd love to see you soon at one of these upcoming events… it's been too long!
Cold Wax & Oil Workshop – October 15 – 17, 2018 in my studio in Oregon City. Register here: https://rutharmitage.com/art-workshops/

Rental Sales Gallery Fall Show Opening – October 26, 5 – 8 pm, 1237 SW 10th, Portland, Oregon

Sitka Invitational – November 2 – 4, World Forestry Center

Watercolor West 50th Annual International Exhibition – October 13 – December 16, City of Brea Gallery, Brea, CA

Watercolor Society of Oregon Fall Exhibition – October 6 – 27, Elsinore Gallery, Salem, Oregon

ABC's of Abstraction – November 9 – 11, Santa Clarita, California. More information: https://rutharmitage.com/art-workshops/

NEW! Skip Lawrence: Plan Thoughtfully, Paint Vigorously. April 29 – May 3, 2019. Wilsonville, Oregon. More Information: https://rutharmitage.com/art-workshops/

Colors of France: Travel with Ruth to the Dordogne Valley, June 15 – 21, 2019. This workshop is filling quickly! More information: https://rutharmitage.com/art-workshops/