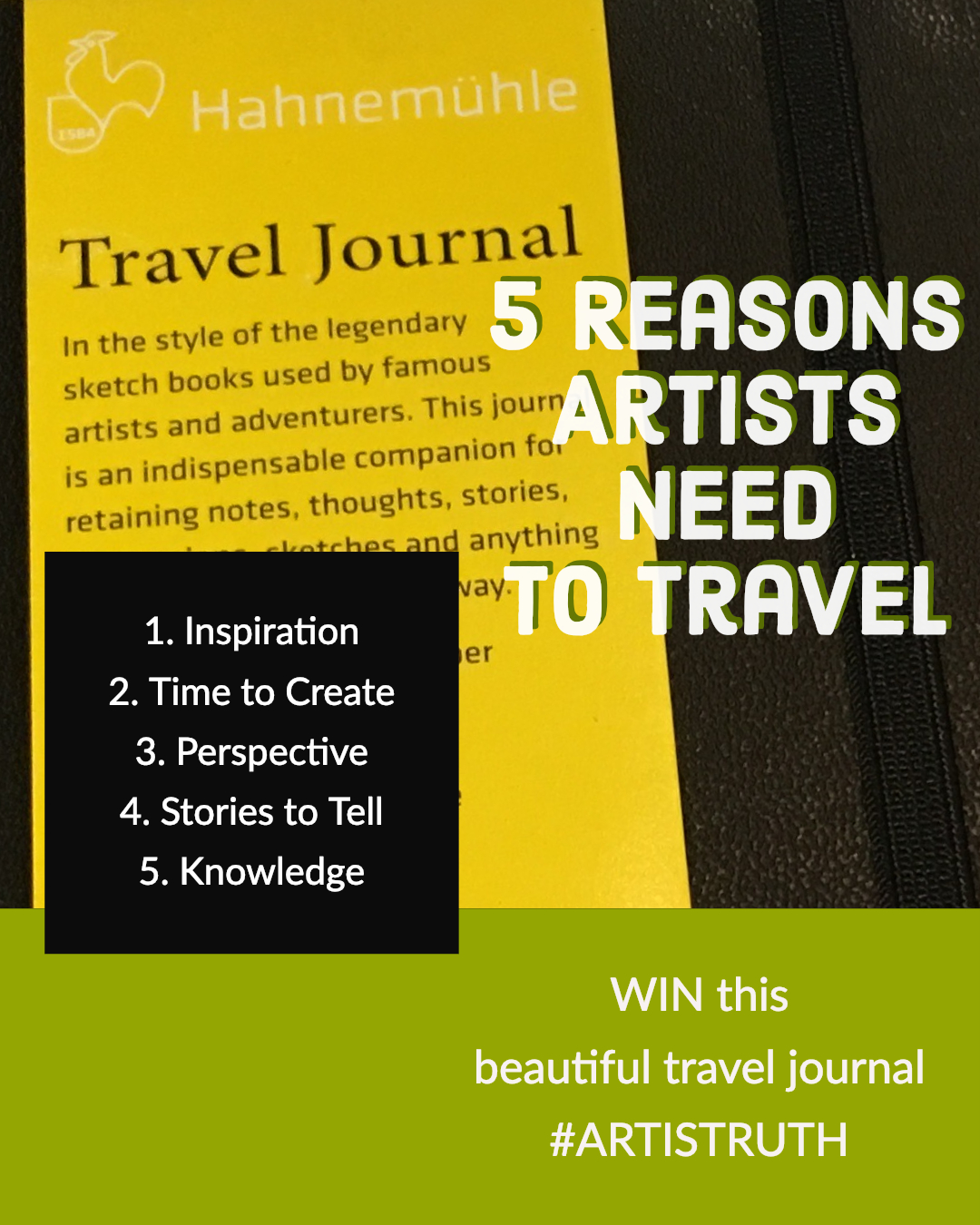 A beautiful travel journal is one of the first things to pack for your trip abroad. Hahnemühle sent me some journals and watercolor papers to try. Just for fun they included extras for me to share with my readers! You can enter the drawing below. Best of luck!
One of the things I love about this travel journal, is the pocket in the back. This is a great place to tuck ticket stubs, ephemera and other notes that might not make it to the pages of your journal. There is a sturdy elastic strap to keep the journal closed when it's not in use, too. 
Best of all, the paper in this fine art book is nice and thick, so it accepts watercolor washes in addition to pen, pencil, colored pencil, collage, and more. In the first photo below, you can see that the page has a slight ripple from accepting the wash, but it wasn't significant enough to impact the wash.
The next image shows the nicely crafted pocket in the back. Finally, you'll see a beautiful, silky bookmark ribbon for keeping your fresh pages handy. You'll notice that the paper is a nice, natural white. It's acid free paper, 140 gsm and has a beautiful, smooth tooth. There are 62 sheets in the journal. I can't wait to fill it with sketches from my trip to France in June. You can enter the giveaway at the bottom of this post. There are still a few spots remaining on the trip, so join us! All the information is included in this blog post: https://rutharmitage.com/colors-of-france-a-dream-come-true/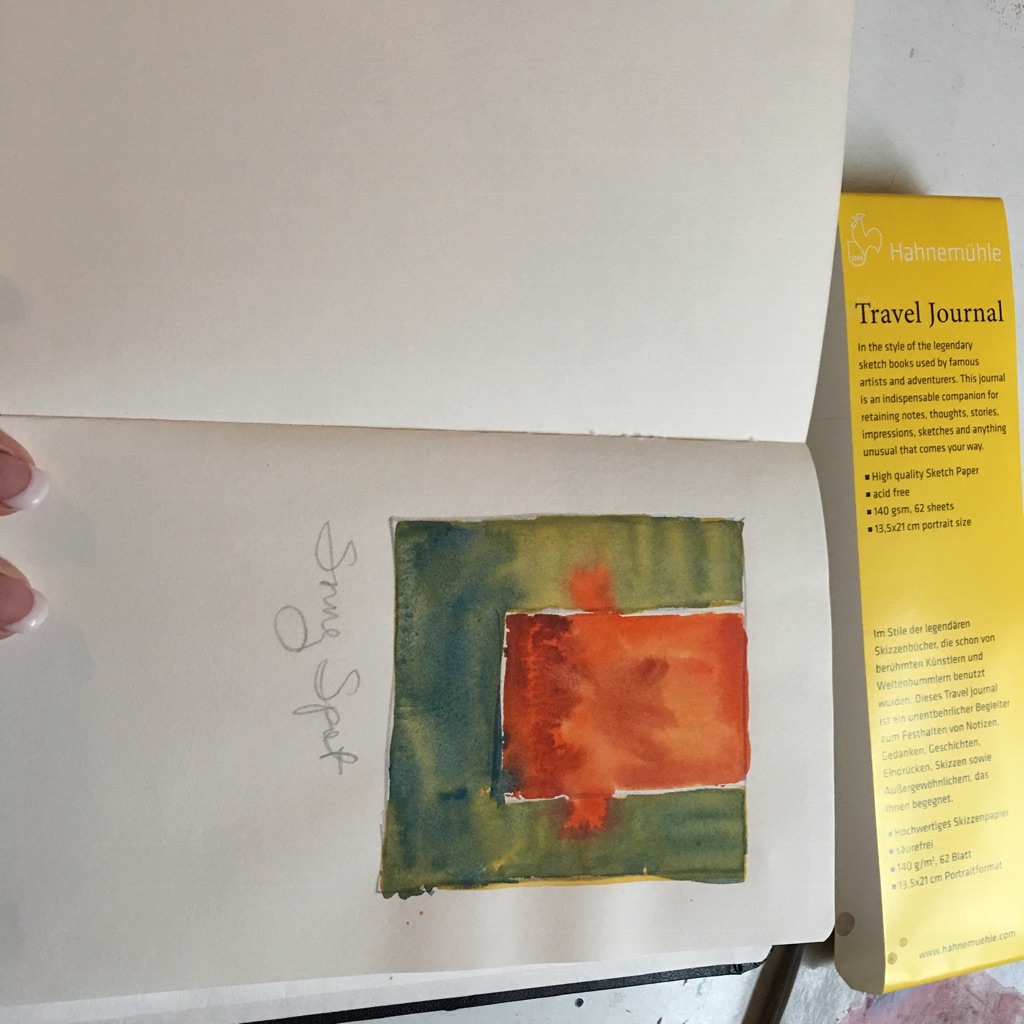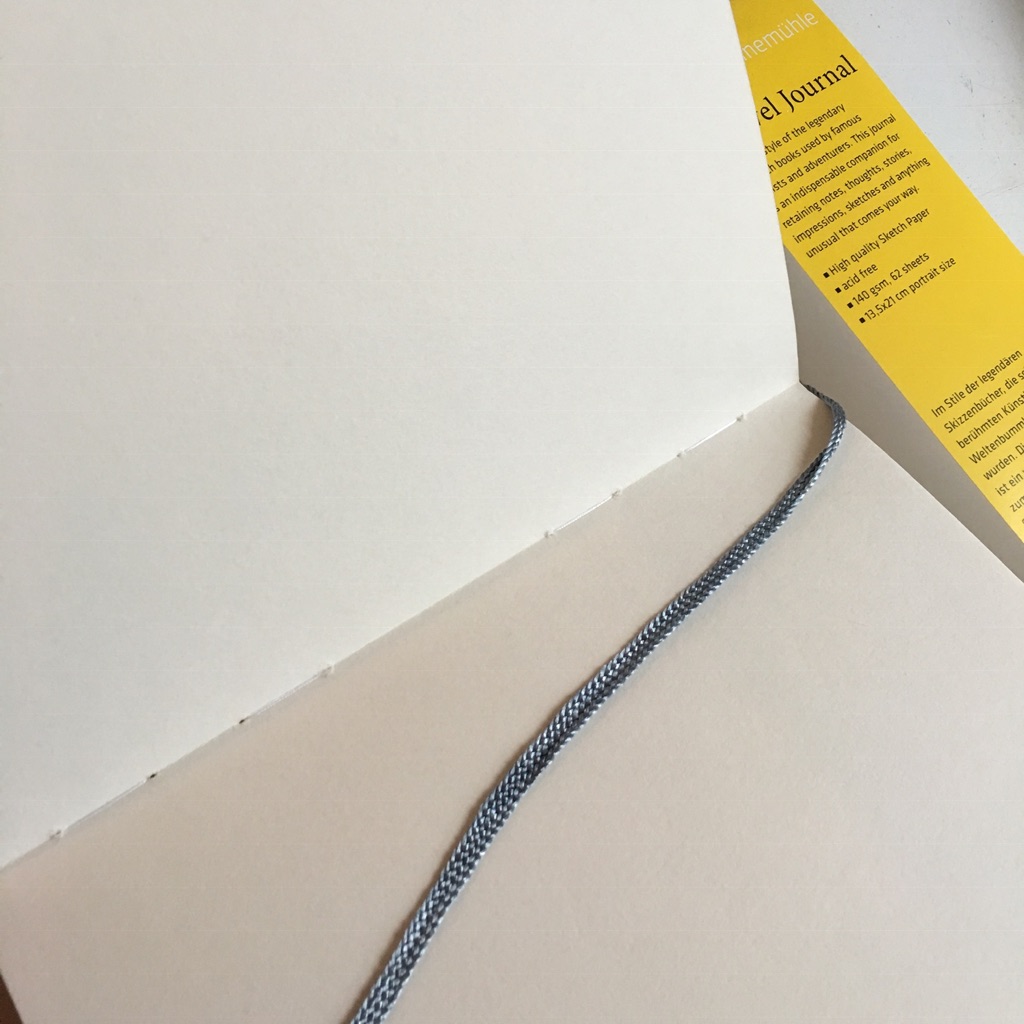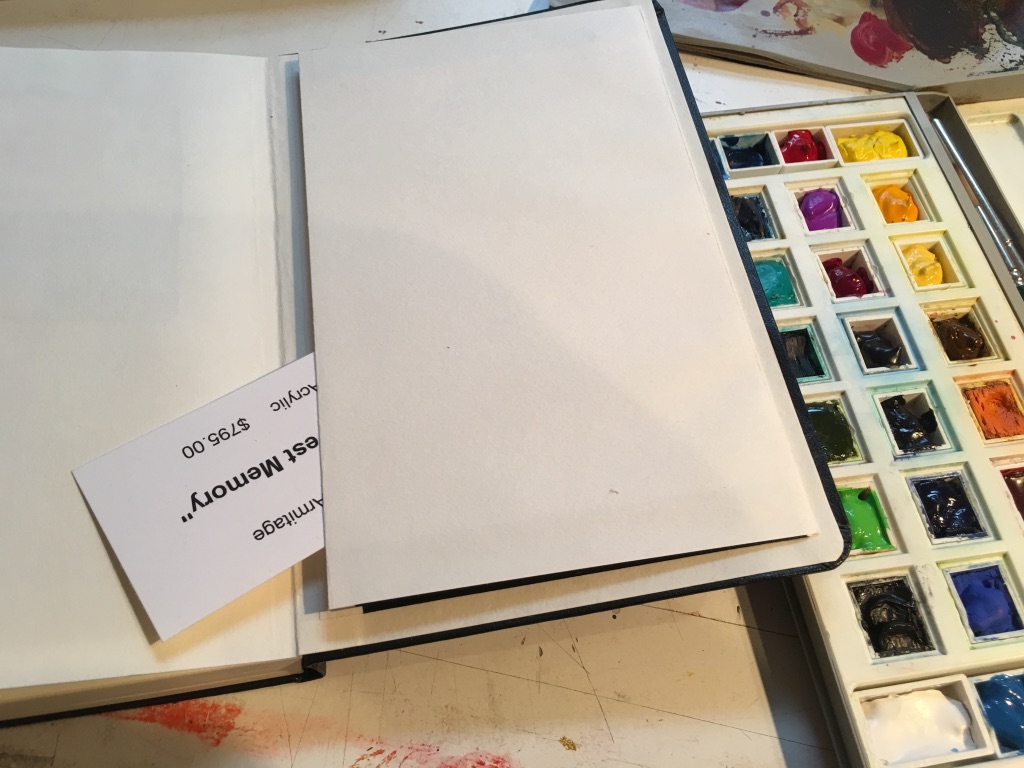 Why do artists NEED to travel?
1. Inspiration: Painting alone in your studio can leave you feeling like you're in a rut – devoid of new ideas. Traveling takes us out of our 'norm' and introduces us to natural beauty, new cultures and people. 
2. Time to Create:  Traveling with fellow artists leaves more time to create. When we travel with friends or family, they are often impatient to move on once they've seen a sight. Painting trips have time built in to really focus on capturing that moment in time through sketching and painting.
3. Perspective: Time spent creating helps us to understand a culture more deeply, to immerse ourselves in the place. It also helps us see a broader picture of our place in the world.
4. Stories to Tell: Inevitably travel leads to adventure. Exploring narrow alleys, trying new foods, seeing different landscapes, art and architecture all contribute to content for our artwork. On this trip to France, we will be immersing ourselves in color study. Light and atmosphere all contribute to our sense of color, so painting in a new location hones our color sense.
5. Knowledge: Reading about a place and seeing it in person are very different. There is no substitute for the combination of sights, sounds, smells and textures you experience in a place you've never been. Local customs, language, food, dress – it all combines to create a fuller understanding of place. 
Leave me a comment: What's the first thing you'd pack for a trip like #ColorsofFrance? And don't forget to enter below to win your own Hahnemühle Travel Journal.
Disclaimer: Hahnemühle provided the travel journal for the purposes of my review and an extra journal for this giveaway.  I received no other compensation. Thanks for their generosity!